Nov.15--CONTAINER volumes at China's Shanghai port have risen in October compared to the same month last year, but they dipped on a month-on-month comparison, according to data from Shanghai International Port Group (SIPG).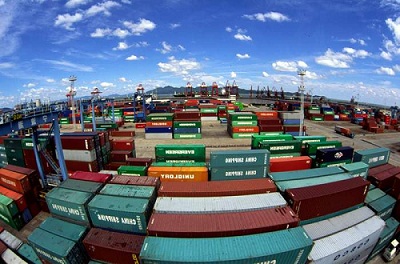 In October, the world's largest container port handled 3.57 million TEU, an increase of 5.3 per cent from 3.39 million TEU recorded in October 2017. However, last month's throughput dropped by 6.3 per cent from 3.81 million TEU registered in September this year.

In the first 10 months of this year, Shanghai port recorded a total throughput of 31.4 million TEU, down 5.6 per cent compared to 33.25 million TEU posted in the same period of last year, reports Seatrade Maritime News of Colchester, UK.