Jan.4--US President Donald Trump has reported "big progress" in trade talks with President Xi Jinping, who said talks had reached a "vital stage", reports Bloomberg.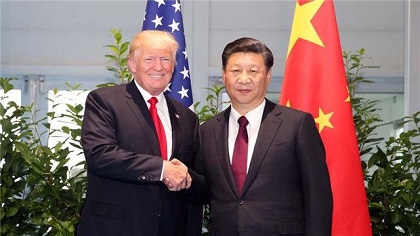 The two presidents spoke at length by telephone, with each expressing satisfaction with trade talks initiated after their meeting earlier this month in Argentina.
  President Trump said in a tweet that negotiations were "moving along very well" toward a comprehensive deal, while Chinese state media said President Xi believed both sides wanted "stable progress".
  The call - coming just three days before the 40th anniversary of the America's establishment of formal ties with China - underscored President Trump's efforts to challenge Beijing on trade.
  President Xi said ties had reached a "vital stage" on the anniversary and the world expected the two sides to work together, according to the official Xinhua News Agency.
  His remarks were followed up by a Chinese foreign ministry statement saying that the relationship had "traversed a tortuous journey" to the milestone and were "standing at a new historical starting point."